While fishing in Oklahoma, I've run into some interesting people whom I've had the pleasure of befriending. One group of guys who became friends with me, however, had a peculiar method pier fishing for catfish. They'd use a Carolina rig with a slip bobber made of a 2-3 liter bottle.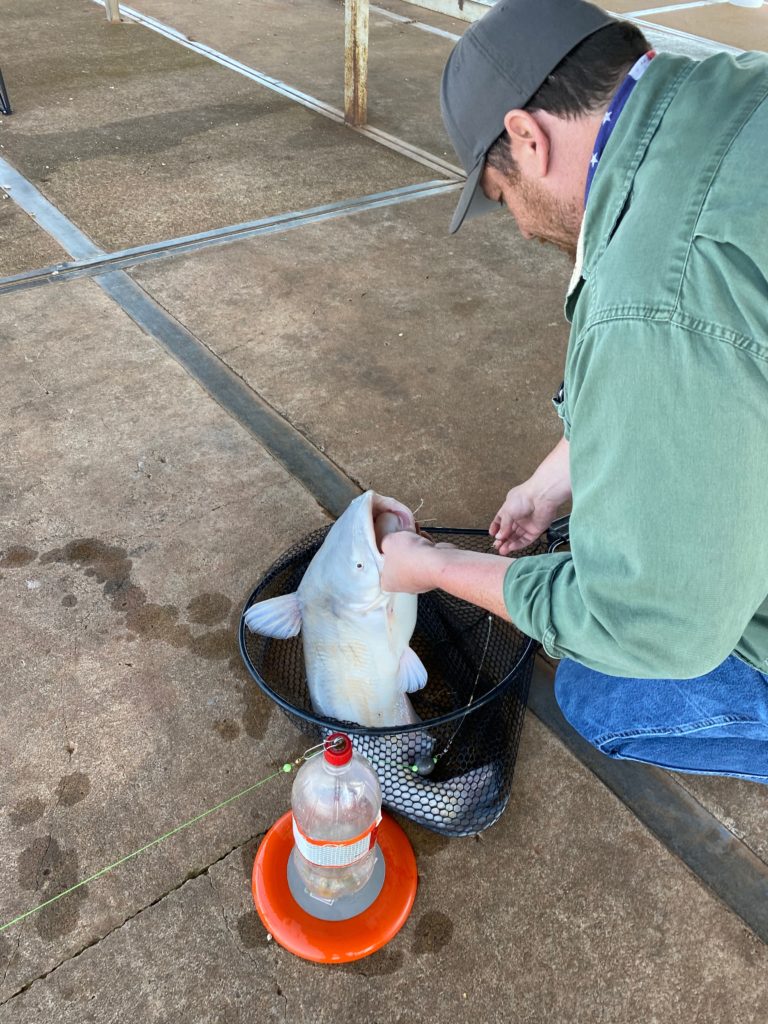 This technique uses the wind to cast a lure past 100 yards at a predetermined depth. If there was a hit, the bobber—made of a 2-3 liter soda bottle—would stand up and help set the hook on the catfish.
My brother-in-law called it, "The Stanley Draper Special," as he's never seen anything like it in his years of avid fishing. It was a fitting title as I've only seen this done at Stanley Draper Lake in Oklahoma.
I simply call it, The Stanley Draper Rig.
These days, when I use this rig, I'll get questions about it (sometimes, folks will even take a picture of it), and after a while, I decided to share it here. Here's a rundown of the rig and what's needed to get started.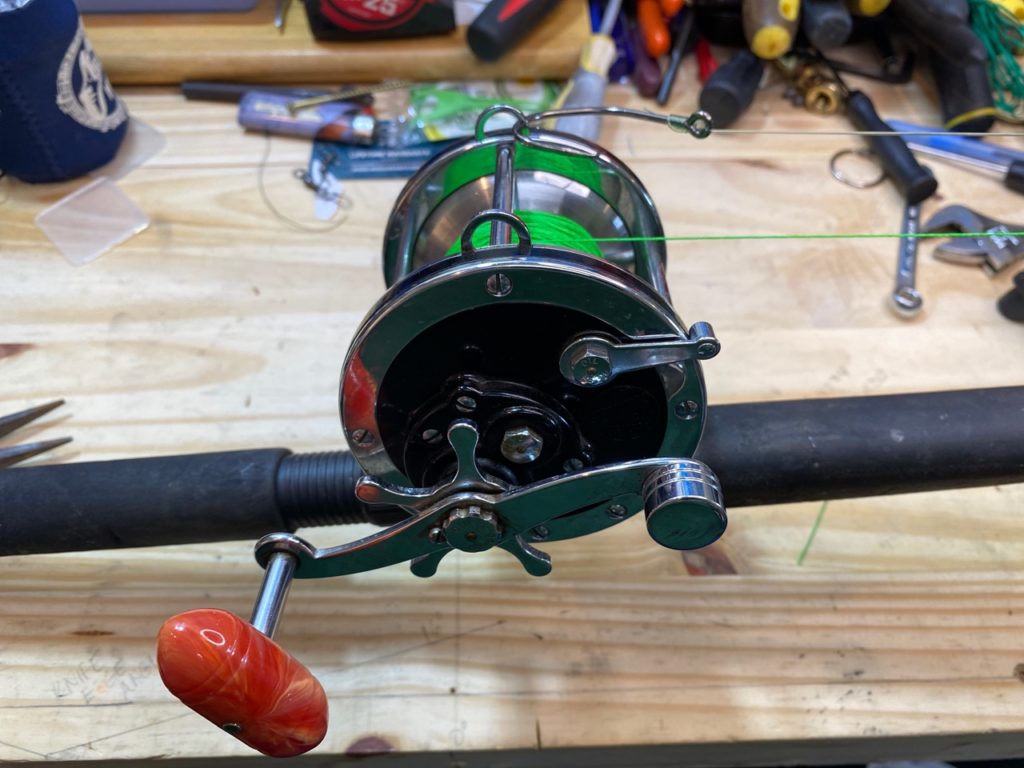 Starting this list is a good fishing reel. Personally, I enjoy using vintage conventional fishing reels, but you can use whatever you like. Pictured is an old Penn Senator 4/0 that I use often, but, there are modern, Made in the USA Penn Senators anyone can purchase from Amazon. I've also used the Penn 309 which is a great reel. It has a high line capacity and it's a level wind. Typically, anything with a large line capacity will work. As an aside, I do not recommend using a spinning reel.
I typically use 6-foot boating rods for this system as they have incredibly strong blanks, but, Berkley Big Game rods also work just fine and are much less expensive.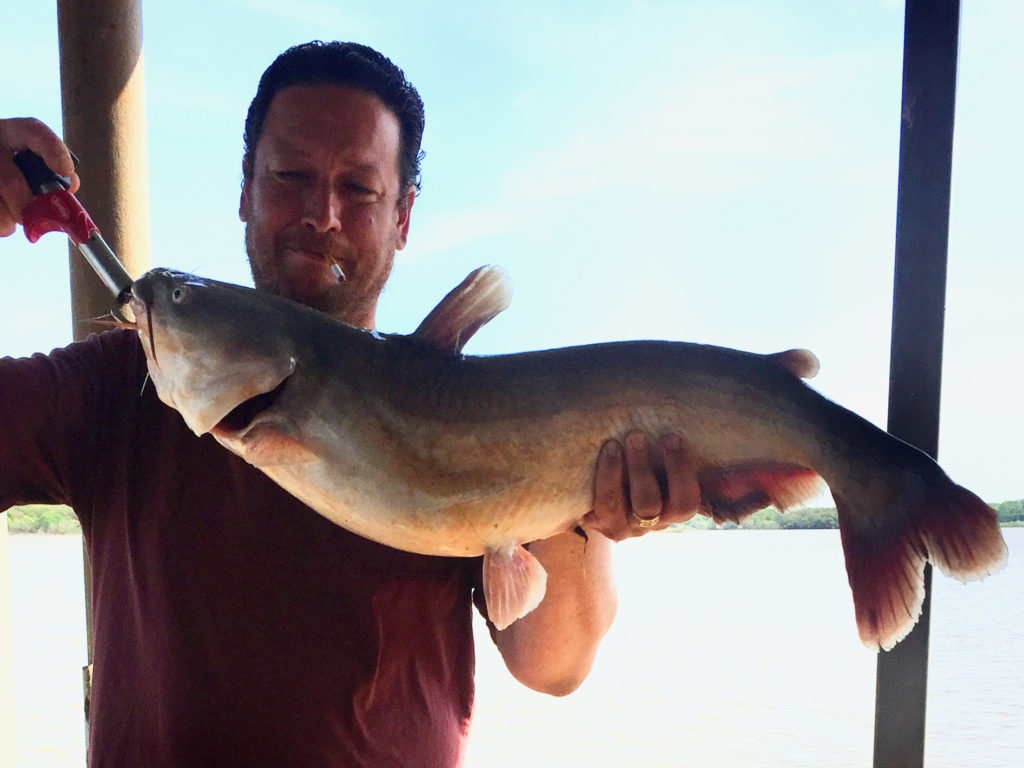 I've used Power Pro and H2O line from Academy, it's about preference and/or budget, and I—personally—like using Power Pro…but…boy! that can get expensive…with that said, I have the Senator outfitted with ~500 yards of Academy's H2O brand.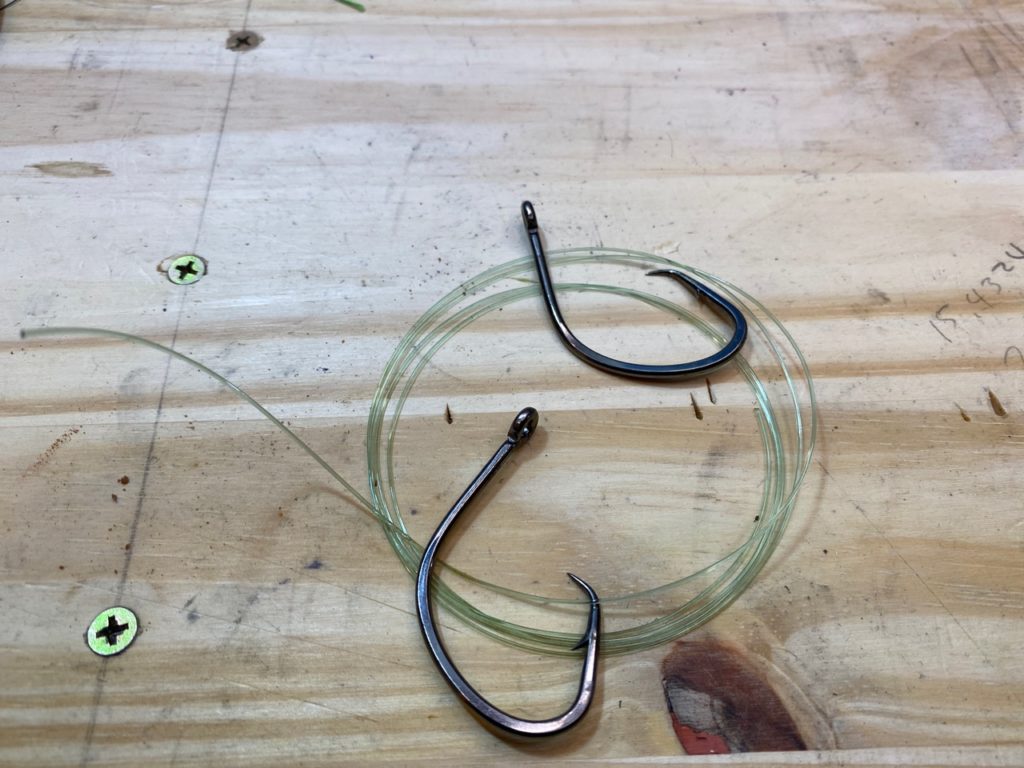 I absolutely love using Team Catfish Double Action Circle Hooks for this system as they are incredibly sharp, and durable. When it comes to catfishing and hooks, I'm a Team Catfish guy. They're a solid product anyone can find at Amazon or Walmart. They're not the least expensive but they're worth it.
5-6 oz lead weight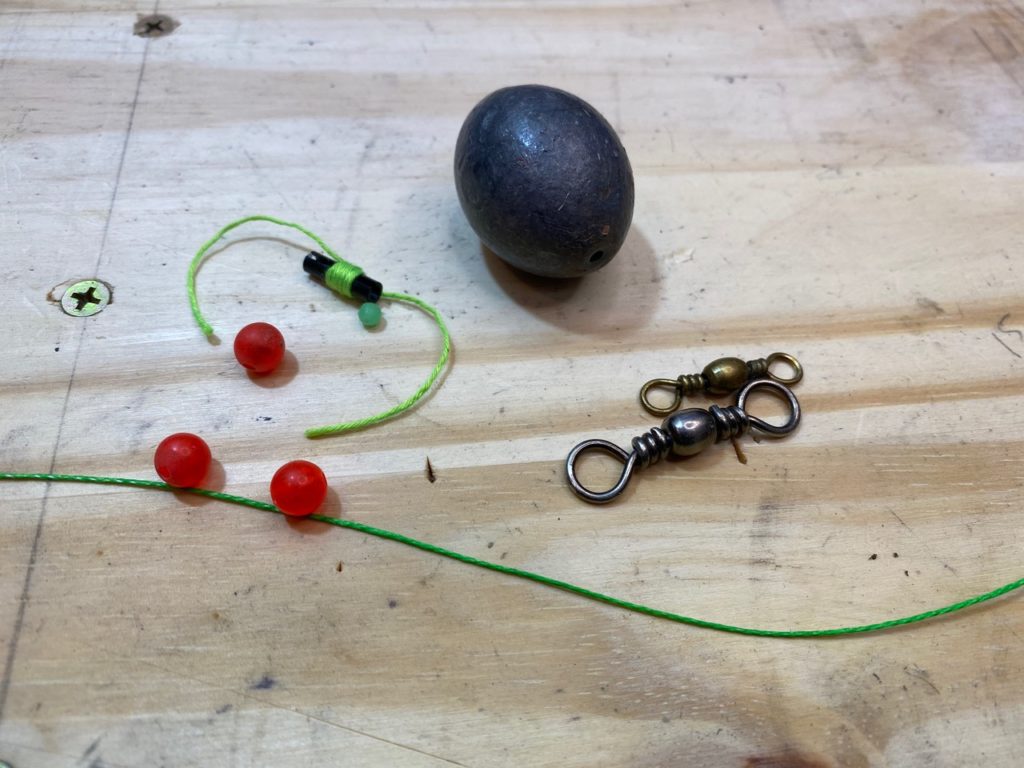 For this system, I use three beads, see below for the setup.
The setup is a modified slip rig bobber, except, in place of the in-line bobber, the fisherman will want to use a swivel that can be attached to the 2 liter bottle. Below find some images as a guide.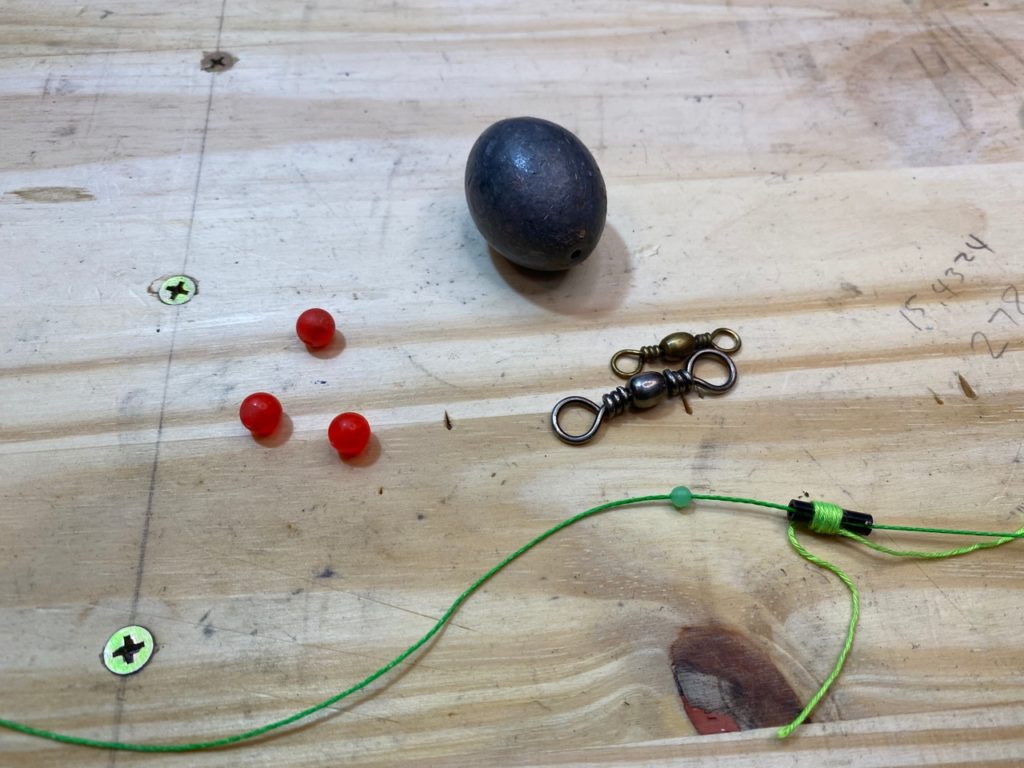 The star of the show is the two to three liter bottle. It's a pretty straight forward setup, it just looks fancy. Over the years, this is the most reliable setup I've had. It consists of an eye bolt (available at Home Depot or Lowe's), some washers, a nut and bolt to attach the two liter and frisbee, some silicone to water proof the holes, and voilà! Ya' gotcha self the Stanley Draper rig.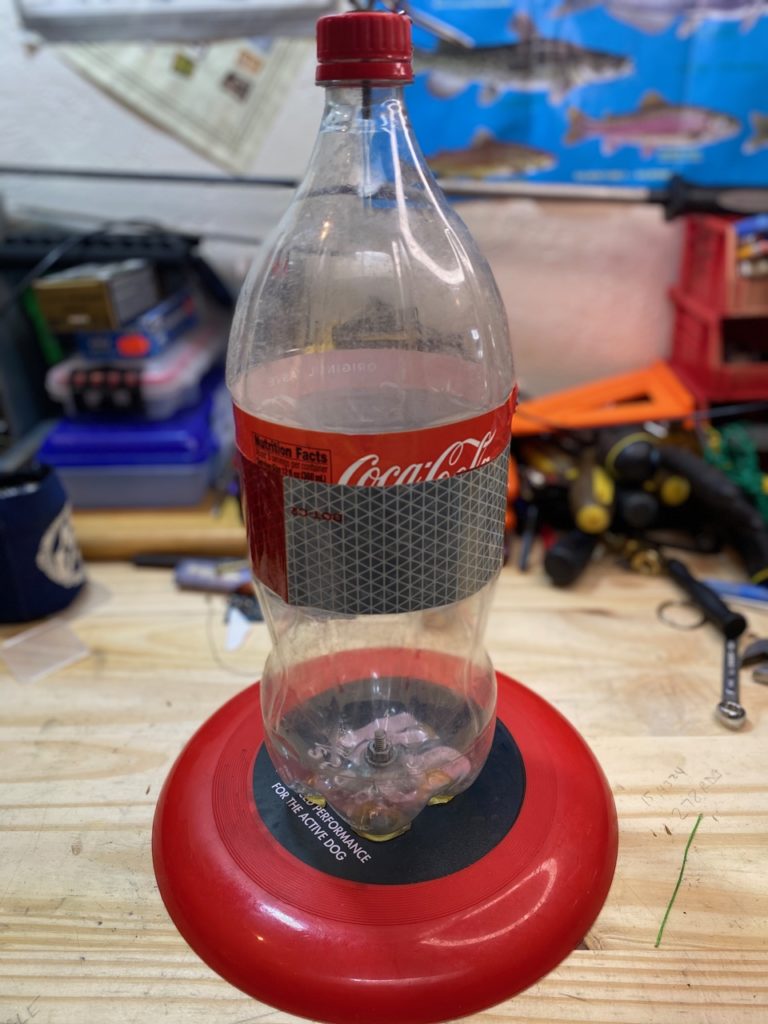 PROS AND CONS
As is the case with anything, there will be some pros and cons to this method of fishing. Here's just a few I'm able to think of off the top of my head.
| Pros | Cons |
| --- | --- |
| Get the rig where you want and let the bobber set the hook for you. | Boaters—unaware of your jug—line may drive over your line causing all sorts of damage to your rig and/or their boat. |
| Cover a great distance. | Reeling back to the shore/pier can take a while. |
| Enjoy the benefits of jugging without a boat. | If not setup property and securely, you can lose your rig. |
| Great conversation piece at the pier. | Horrible if you want to fish incognito in a populated place…it may attract attention. |
At the end of the day, it's a great method of fishing, but always use common sense when on the waters with any rig you decide to use and make sure you check your local regulations.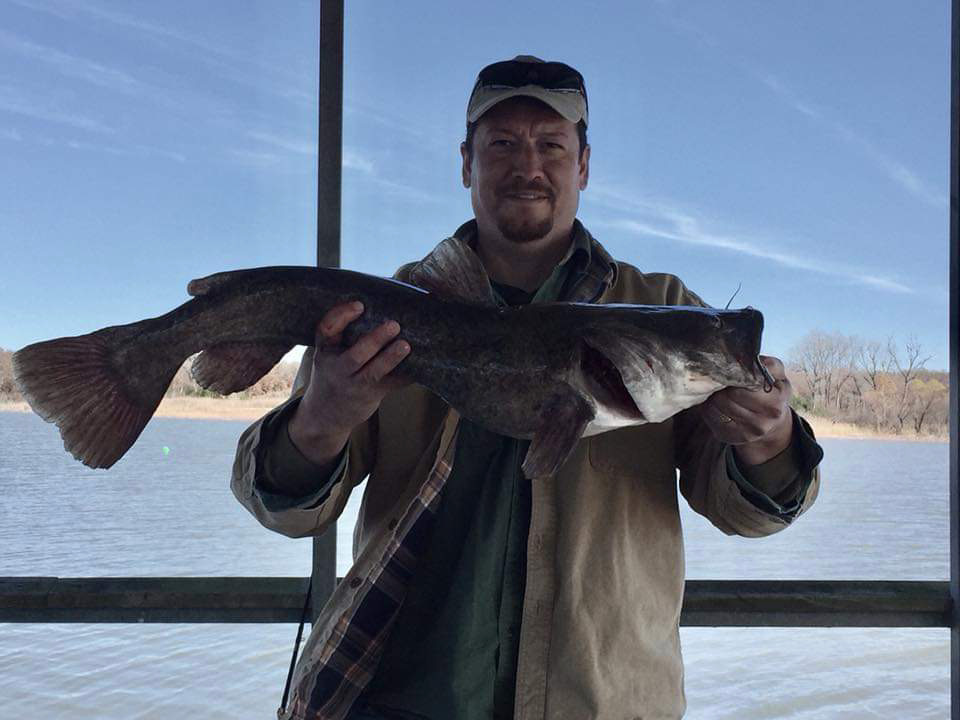 For me, a nice day is when there is a lot of wind, a lot of waves, and crazy weather as that will sail that bobber to a nice hole where those fish will be hunkered down, and I'm able to present bait to them.
Leave a comment below if you have any questions or comments! This post may be updated in the future.